Industry Network Cocooon X-1
Industry Network Cocooon X-1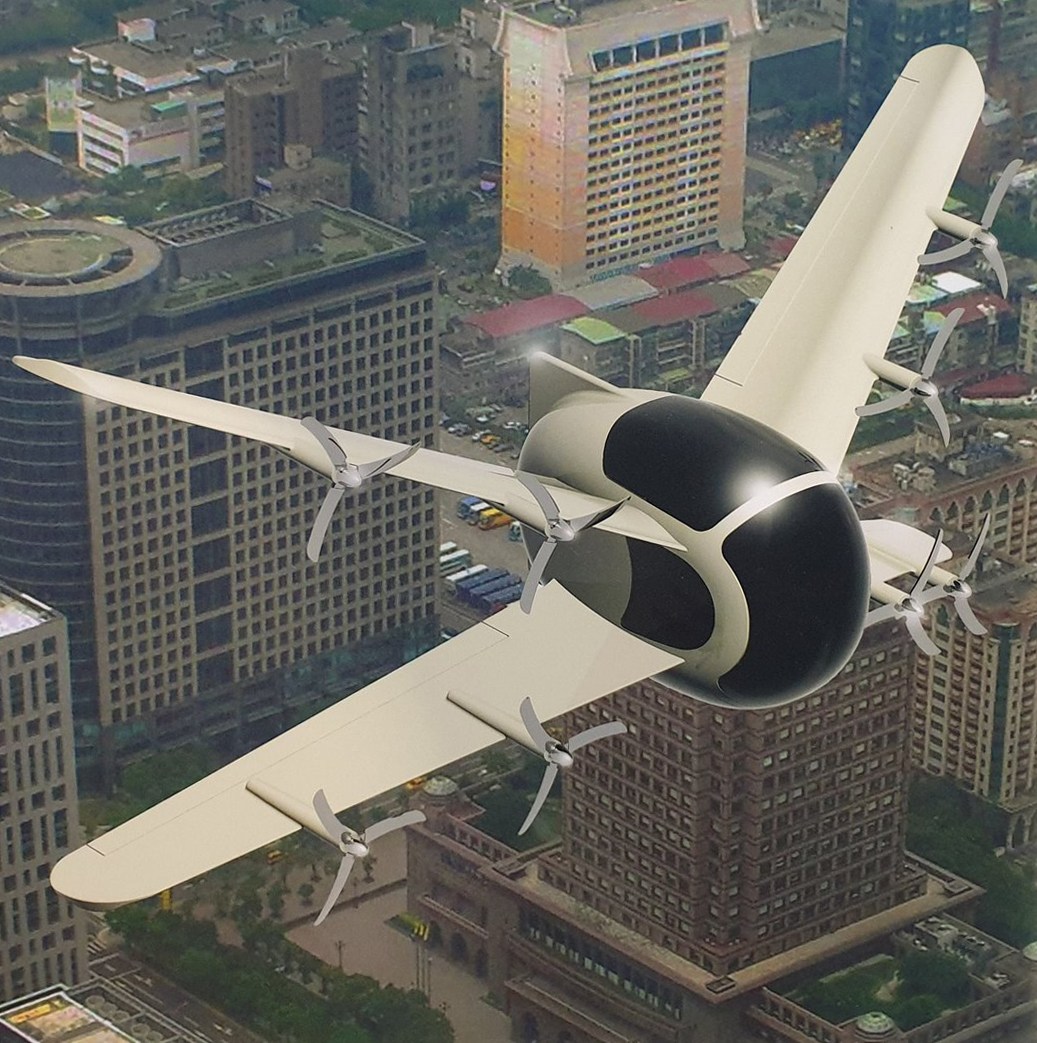 Cocooon X-1
Industry Network Co., Ltd.
Okaya City, Nagano, Japan
www.industry.co.jp
The Cocooon X-1 electric vertical takeoff and landing (eVTOL) aircraft has been designed by the Industry Network, Co., Ltd. in Japan. The Industry Network Company had a trade show booth at the February 2020 Singapore Air Show and presented their aircraft for the first time with a sub-scale mock-up and a graphic of the aircraft on display.
One can see there are at least two (2) versions of their aircraft based on their trade show booth. The above graphic appears to be the second version of their aircraft and the below picture seems to be their first version of the aircraft.
The Cocooon X-1 eVTOL aircraft is a one (1) person aircraft with a cruise speed of 100-200 km/h (62-124 mph) with a maximum flight time of 30 minutes. There is no information concerning how the aircraft will be piloted.
The aircraft has a wing design which is similar to the X-wing design of the fictional Rebel Alliance T-65 X-wing Starfighter from the movie franchise, Star Wars. The cockpit of the sub-scale mock-up has a spherical shape which is similar to the cockpit of the fictional Imperial TIE Starfighter, which is also a space vehicle in Stars Wars.
If you notice, the graphic above has wings which are similar to the below mock-up, but the passenger pod is more ovular in shape. The aircraft graphic above has a very large front window, large side and top windows. Apparently, the aircraft has been reported to land on the back of its wings. However, very little details have been made online about the aircraft as the Industry Network company has no information on its website about the aircraft and it seems the company has no social media accounts.
Specifications:
Aircraft type: eVTOL
Capacity: 1 person
Piloting: Unknown
Cruise speed: 100-200 km/h (62-124 mph)
Maximum flight time: 30 minutes
Propellers: 8
Electric motors: 8
Power source: Batteries
Wing type: X-wing. The aircraft has a similar wing type as the fictional Rebel Alliance T-65 X-wing Starfighter from the movie franchise, Star Wars. Also note, from the looks of the sub-scale model from the 2020 Singapore Air Show, the wings might rotate but we are not sure.
Windows: A large front window for excellent views, side windows and a top window
Landing gear: The aircraft apparently lands on the back of its wings
Safety features: Distributed Electric Propulsion (DEP), means having multiple propellers and motors on the aircraft which provides safety through redundancy for its passengers or cargo. If 1, 2, or more motors/propellers fail, the other working motors/propellers can safely land the aircraft.
Company Insights:
Resources: