Kronstadt Air Taxi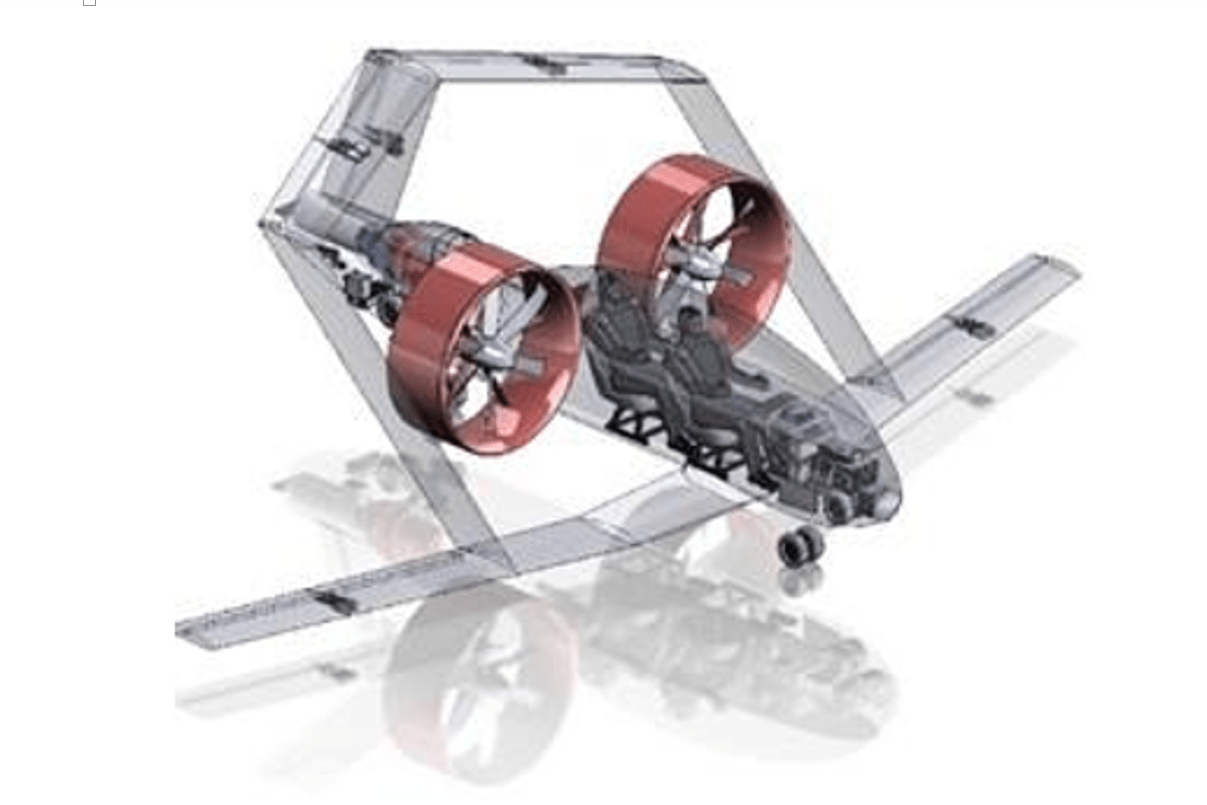 Air Taxi
Kronstadt Technologies, JSC
Saint Petersburg, Russia
www.iala-aism.org/organisation/kronshtadt-technologies-jsc
The Kronstadt Air Taxi or City Taxi is a Vertical Take-Off and Landing (VTOL), vector thrust, fixed wing vehicle with tilt propellers to be used for short term urban mobility travel.
The Air Taxi uses an all-composite air-frame with fixed wings forward and two large fuselage mounted tilt propellers aft. A complex configured stabilizer assembly runs overhead from the wings to a vertical rudder. The hybrid power plant will allow speeds of 150-200 km/h with a 150 km range. The average power consumption per 1 km of flight will be 0.6 kW. Accent and landings can be automatic for 2-4 passengers.
The vehicle will be used for short passenger hops.
(The following is awaiting confirmation): The Air Taxi appears to be a variant or based on the Kronstadt "Frigate" drone. This suggests a 1,800 kg version might be ready as early as 2020 and a 6,350 kg sized model ready for production by 2023.
Company Insights:
Resources