Silverwing S1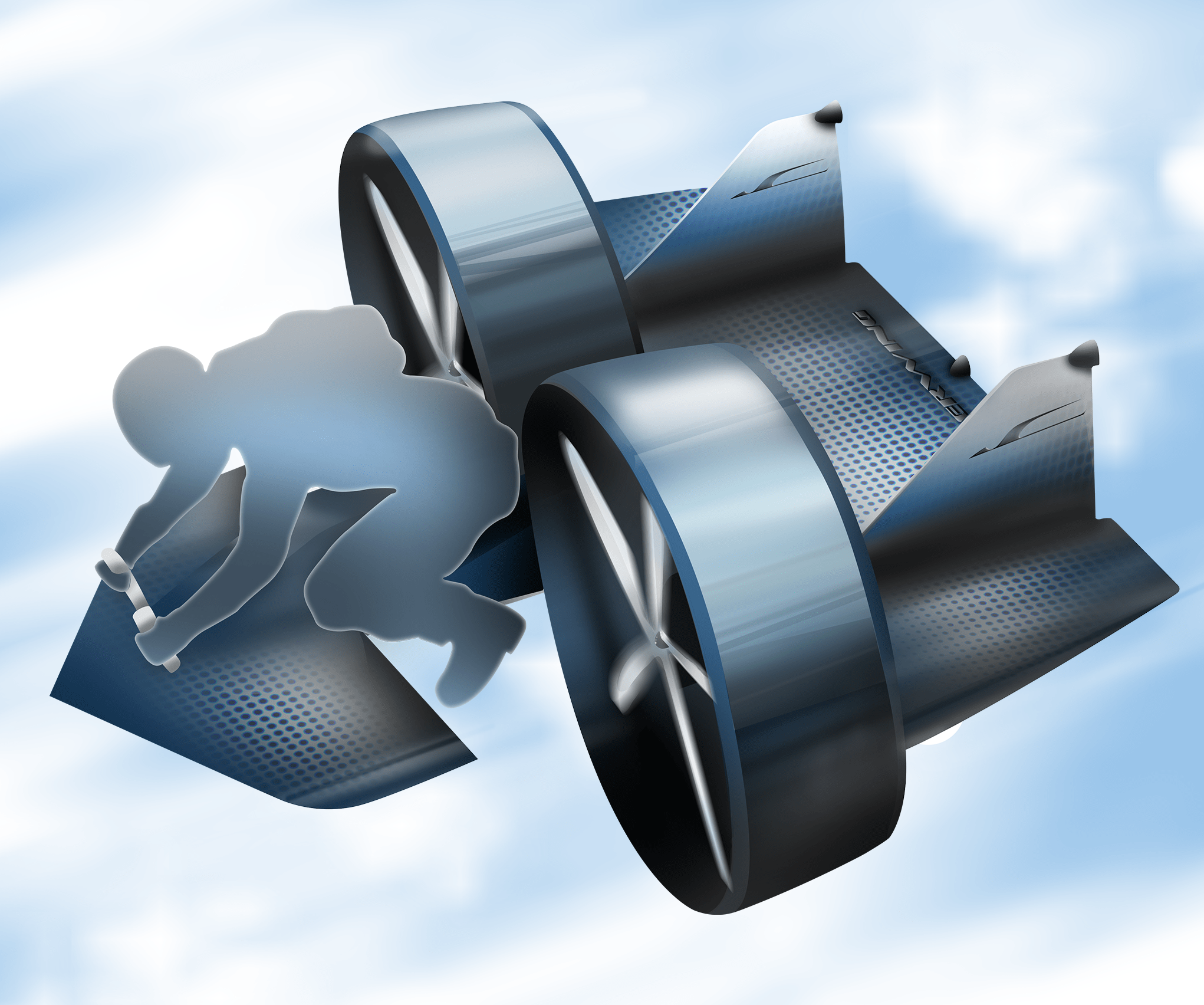 S1
Silverwing
Delft, Netherlands
www.flysilverwing.com
The Silverwing S1 is an all electric Vertical Take-Off and Landing (VTOL) hoverbike and a Phase 1 winner of the GoFly competition.
This device is a canard-wing configuration around a person in motorcycle-like orientation powered by two electric motors with ducted rotors. The aircraft is a 'tail-lander' and makes a 90-degree transition from vertical take-off to horizontal cruise flight. It uses high density batteries and is capable of autonomous flight.
A student project at the Delft University of Technology, Silverwing has 21 corporate partners providing technical and/or financial support to the Silverwing team.
The GoFly Prize was started in September 2017 and is a worldwide competition to make a personal flying device which must be safe, quiet, ultra-compact, user-friendly and near-VTOL—capable of carrying a single person for a distance of 20 miles without refueling or recharging. The function and design are up to innovator teams. There are $2 million USD (U.S. dollars) in prizes. The main sponsor is Boeing.
Phase I includes ten (10) $20K prizes awarded based on written technical specifications. Phase II includes five (5) $50K prizes awarded to Teams with the best VTOL demonstration and revised Phase I materials. Phase III unveils the Grand Prize Winner, awarded at the Final Fly-Off in the fall of 2019.
Phase I included over 600 Innovators from over thirty (30) countries across six (6) continents who submitted their designs for the GoFly competition. On June 14, 2018, GoFly Prize announced that Silverwing was selected as a Phase 1 winner of the GoFly competition.
Phase II of the GoFly community is comprised of more than 3,500 innovators from 101 countries across the globe. Of these innovators, thirty-one (31) Phase II Teams across sixteen (16) countries submitted entries for review by a panel of experts across two (2) rounds of rigorous judging. The Phase II teams were required to submit visual and written documentation detailing their personal flyer prototypes. It's the first time physical prototypes were introduced into the challenge and this crucial step brought everyone closer to the Final Fly-Off.
On March 26, 2019 GoFly Prize announced that Silverwing completed Phase II of the GoFly challenge and will receive $50,000.00 USD in prizes.
Resources: