Vadar X-H1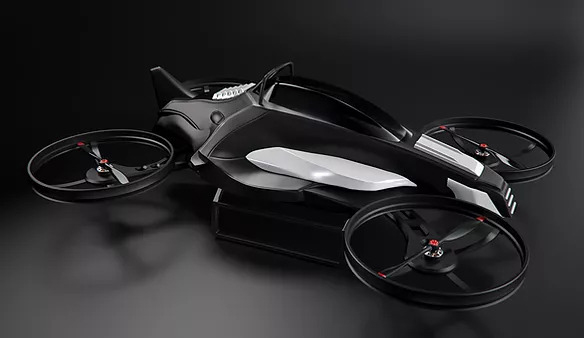 X-H1
Vadar
Portland, Oregon, USA
www.vadar.space
Vadar was founded in 2019 by Jared Jones and Austin Reilly in Portland, Oregon, USA. The goal of the company is to manufacture hybrid-electric vertical takeoff and landing (VTOL) aircraft which do not pollute the environment.
The X-H1 is a one passenger hybrid-electric VTOL multi-copter with a hydrogen fuel cell powertrain powering four propellers for vertical lift and forward flight. The cockpit canopy allows the pilot to see in all directions for spectacular views and has fixed skid-type landing gear. Fixed skid-type landing gear typically keeps manufacturing cost down, maintenance costs down, reduces the weight of the aircraft and also reduces the complexity of the aircraft. The company plans on making their X-H1 aircraft to be an agile fun aircraft to fly, for pleasure or for work, and to have a long range and flight time.
The company foresees their aircraft being used for business or pleasure, as an urban air taxi, an aircraft that can handle the longer ranges for rural transportation and sees its aircraft as useful to the military.
Specifications:
Aircraft type: Hybrid-electric VTOL
Piloting and capacity: 1 pilot
Cruise speed: Unknown
Propellers:4
Electric Motors: 4
Power source: Hydrogen fuel cells
Fuselage: 3D printing
Windows: A bubble type canopy for panoramic views
Landing gear: Fixed skid type landing gear
Resources: