Voltline Skyla (prototype)
Voltline Skyla (prototype)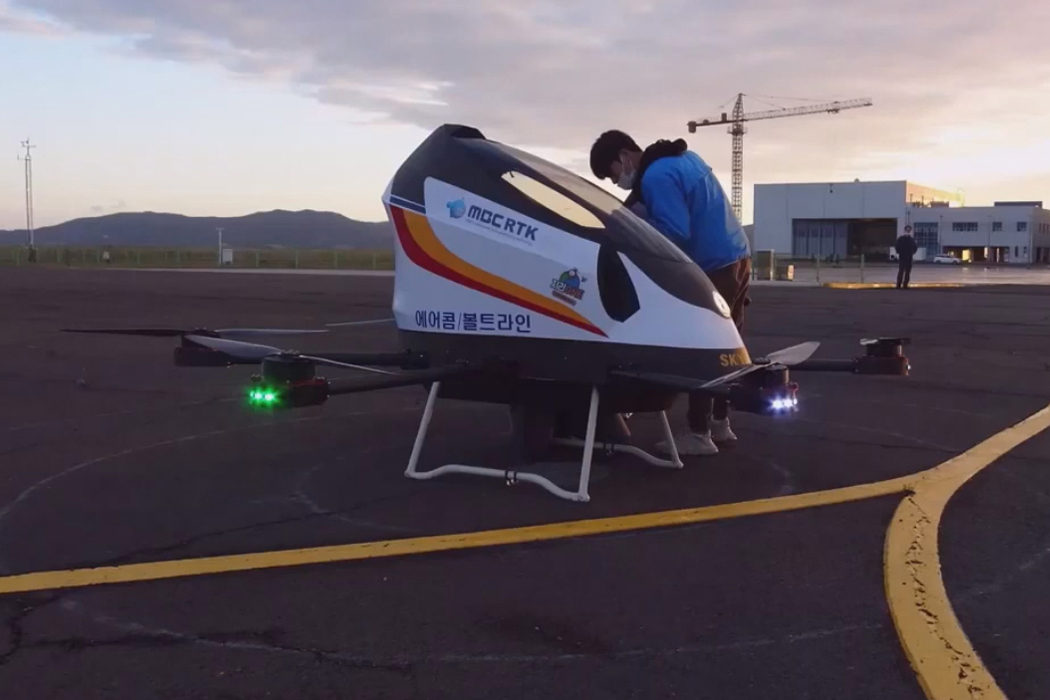 Skyla (prototype)
Voltline
Gunpo, Gyeonggi Province, South Korea
(no website)
Founded in 2006, Voltline is based in Gunpo, Gyeonggi Province, South Korea and is in the business of making electric vertical takeoff and landing (eVTOL) aircraft for advanced air mobility (AAM). The company is currently looking for investors.
The Skyla is a one passenger multicopter eVTOL prototype aircraft and has six propellers and six electric motors. The fuselage has an enclosed cabin with a canopy over the cockpit. There is one door located on the left side of the pilot. The propellers are on six booms. Two booms are angled to the front, two booms are on the side of the aircraft and two booms are angled towards the rear of the aircraft. The eVTOL multicopter prototype has fixed skid landing gear.
The first flight was in November 2019 in South Korea. The company has made multiple piloted flights with the Skyla multicopter aircraft.
Specifications:
Aircraft type: eVTOL one passenger prototype multicopter aircraft
Piloting: 1 pilot
Propellers: 6 propellers
Electric motors: 6 electric motors
Power source: Batteries
Fuselage: Unknown
Window: Canopy over cockpit
Landing gear: Fixed skid landing gear
Safety features: Distributed Electric Propulsion (DEP), provides safety through redundancy for its passengers and/or cargo. DEP means having multiple propellers (or ducted fans) and motors on the aircraft so if one or more propellers (ducted fans) or motors fail, the other working propellers (or ducted fans) and motors can safely land the aircraft. There are also redundancies of critical components in the sub-systems of the aircraft.
Related Aircraft:
Resources: