Bay Zoltán Flike 2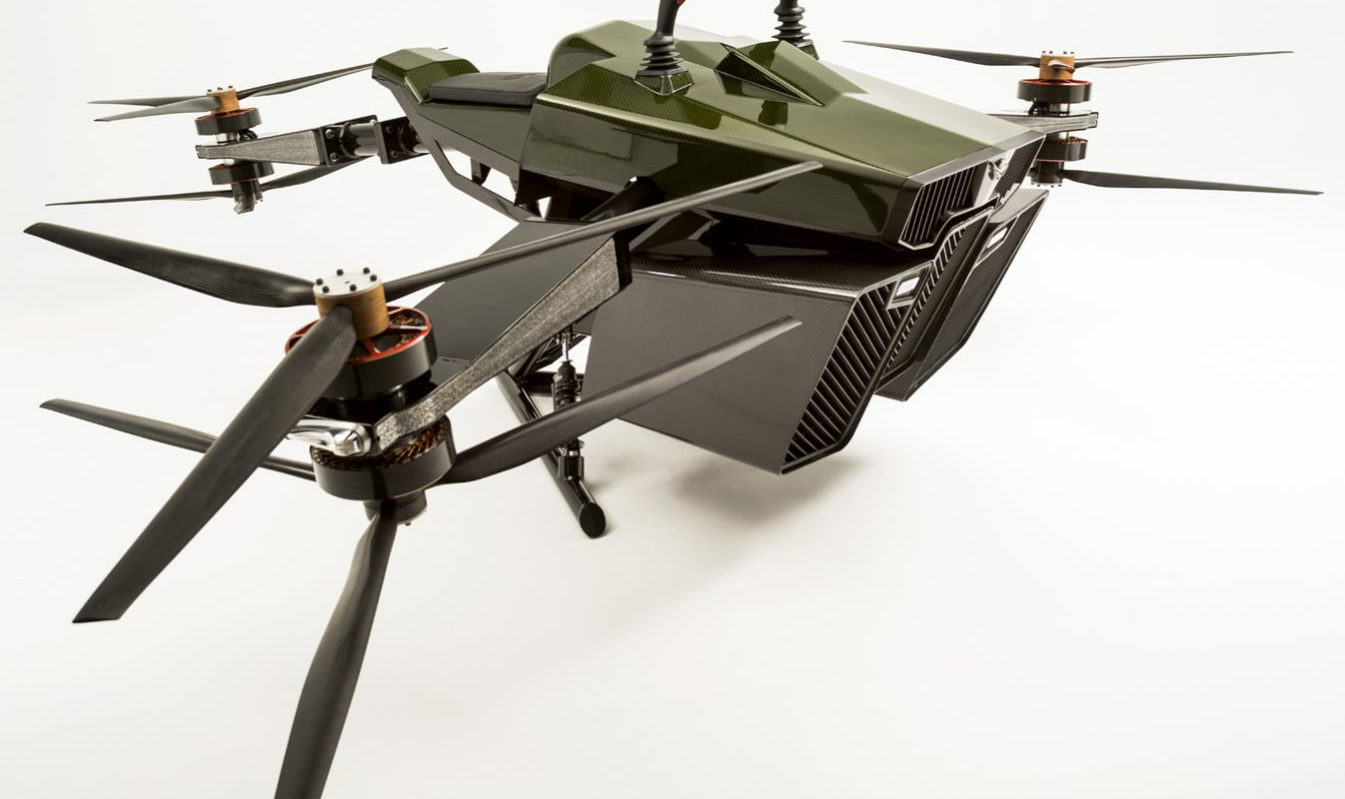 Flike
Bay Zoltán Nonprofit Ltd
Budapest, Hungary
www.bayzoltan.hu
The Hungarian research institute, Bay Zoltan, created a one passenger electric vertical takeoff and landing (eVTOL) hoverbike called the Flike (portmanteau of fly and bike). The Flike is a personal tricopter for sport or Urban Air Mobility (MOB). The institute was established in 1992 by the National Committee for Technological Development (OMFB) on behalf of the government as a foundation. It was transformed from a foundation into a non-profit company in 2011. The Flike aircraft shown above was designed by Robert Kovacs, who is based in Hungary.
According to the European Union website: "The aim of Hungary's largest and most successful state-owned institution of applied research, Bay Zoltán Nonprofit Ltd., which is named after the famous physicist, is to improve the competitiveness and efficiency of enterprises in Hungary through successful innovation and technology transfer, in close cooperation with domestic and leading foreign partner institutions."
The green Flike hoverbike has a retro-styled look, holds one passenger in motorcycle styled seating with an open cockpit, has six propellers, its power source uses either all batteries or it might have a hybrid-electric power source, and the aircraft has a fixed V-shaped landing skid. The Bay Zoltán Flike website has no specifications and very little information on their website on this hoverbike design. However, we know the company created their first Flike hoverbike design in 2015 and link to the picture above was uploaded to the internet in 2017.
As of March 2021, we have not found any additional information on the status of the Flike hoverbike project.
Specifications:
Aircraft Type: eVTOL or hybrid-electric Hoverbike (unknown which type)
Piloting/Capacity: 1 passenger
Maximum speed: Unknown
Maximum payload: Unknown
Range: Unknown
Propellers: 6
Power source: Batteries or hybrid-electric
Cockpit: Open cockpit
Fuselage: Carbon fiber composite
Landing gear: One fixed V-shape landing strut with shock absorbers
Safety Features: Distributed Electric Propulsion (DEP), provides safety through redundancy for its passengers and/or cargo. DEP means having multiple propellers and motors on the aircraft so if one or more motors or propellers fail, the other working motors and propellers can safely land the aircraft.
Resources: