Moller International Firefly (concept design)
Moller International Firefly (concept design)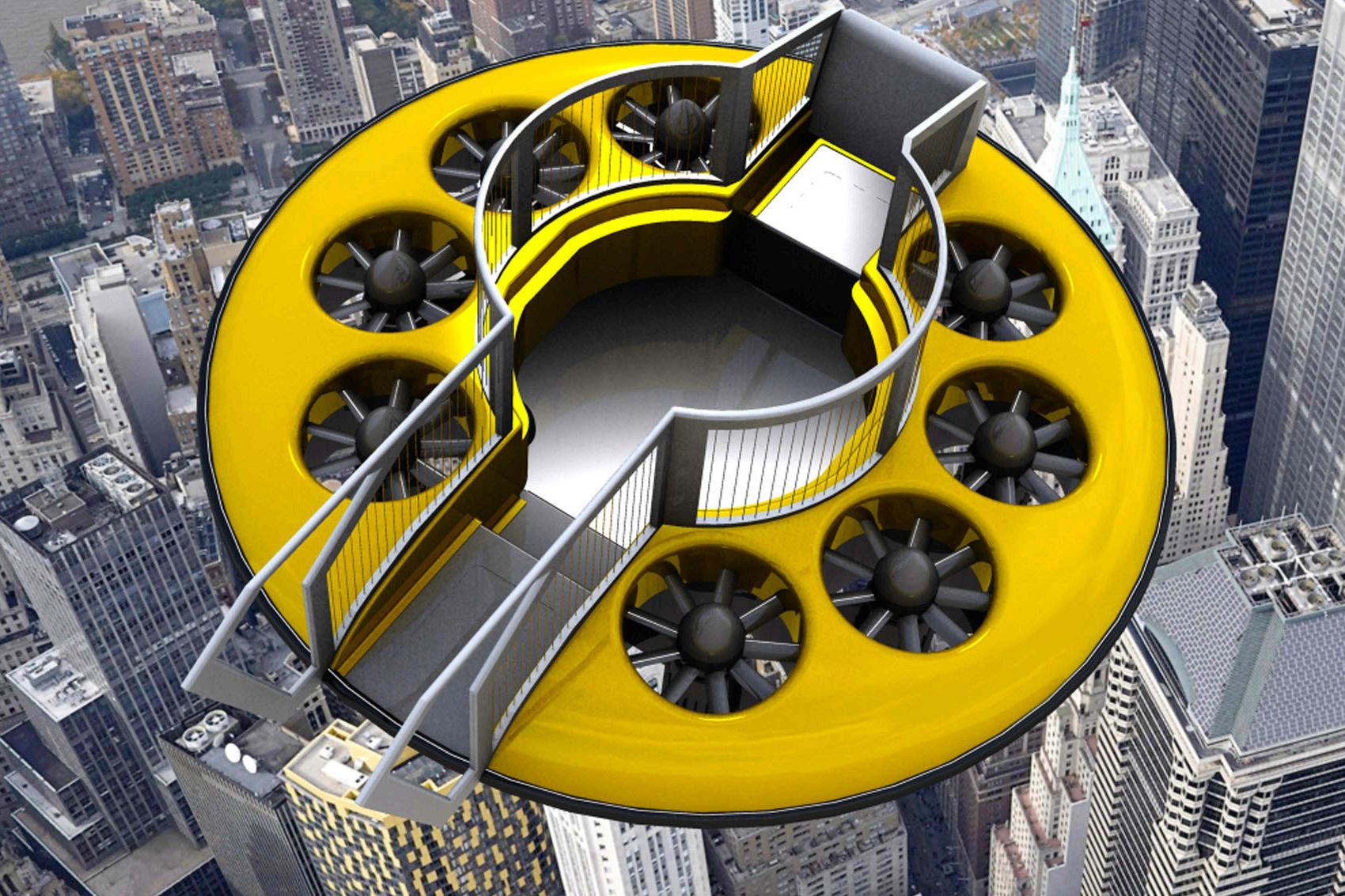 Firefly (concept design)
Moller International / Freedom Motors
Dixon, California, USA
www.moller.com
www.freedom-motors.com
Moller International was founded in 1983 as a spin-off of Moller Corporation to continue to design, develop and manufacture conventional and hybrid-electric vertical takeoff and landing (VTOL) passenger and cargo aircraft. Moller's aircraft being manufactured for use in the nascent advanced air mobility (AAM) industry. The company is designing aircraft that are safe, efficient, affordable, easy-to-use as automobiles, low noise, low emissions, low fuel usage, low purchase price, low operating cost and can use existing transportation networks. The company is headquartered in Dixon, California, USA.
The company has developed and integrated novel technologies required for small, powered-lift VTOL aircraft. These include electronic stabilization and control systems, efficient ducted fan designs, thrust vectoring mechanisms and aerodynamically stable composite airframe structures. The single most significant spin-off technology is the Rotapower engine, a Wankel rotary engine. This engine is now produced and marketed by Freedom Motors.
Historically, the company has primarily focused on using petroleum fueled engines for their power source of their aircraft designs and prototypes. Moller International confirmed in June 2023, they are now designing all their aircraft as hybrid-electric VTOL passenger and cargo aircraft. At the same time, it was also confirmed with Moller that any of their past and current aircraft can be designed and manufactured as hybrid-electric VTOL or all-electric vertical takeoff and landing (eVTOL) aircraft.
Firefly conventional, hybrid-electric or all-electric VTOL four passenger high-rise building fire rescue concept design aircraft
The Firefly is a conventional, hybrid-electric or all-electric VTOL four passenger high-rise building fire rescue concept design aircraft. When a high-rise building is on fire and people are trapped on any floor, the Firefly can be flown next to any floor of a building allowing people to step onto the aircraft with ease. The aircraft has handrails making it easy to enter the aircraft safely. The aircraft holds one fire rescue pilot and holds three passengers. The pilot sits in the rear of the aircraft to oversee the operation and direct the people being rescued. The aircraft has an open cabin.
With a conventional engine, the cruise speed is estimated at 80 mph (128 km/h), has a anticipated maximum speed at sea level of 100 mph (161 km/h) has an intended range of 100 miles (161 km) and has an expected maximum payload of 675 lb (306 kg). The aircraft has eight ducted fans and would use eight conventional engines or eight electric motors depending upon the customer's demands. The length of the full scale aircraft is estimated to me 10 feet (3.04 meters), have a width of 9 feet (2.74 meters) and has a height of 2.5 feet (.762 meters).
A ⅒th sub-scale Firefly eVTOL aircraft has been successful flown and video taped. The Firefly is also scalable to hold more people.
Specifications:
Related Aircraft:
Company Insights:
Resources: