SpyDar Drakar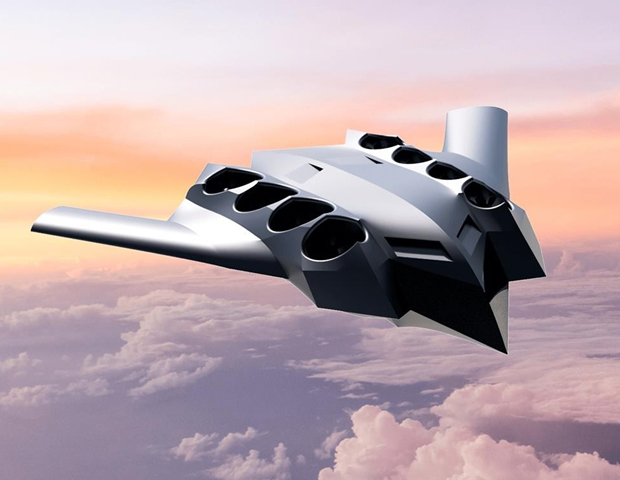 Drakar
SpyDar
Fairfax, Virgina, USA
www.spy-dar.com

In 2018, Liza Pierce, CEO founded SpyDar and is headquartered in Fairfax, Virginia, USA. The company's goal is to advance electric vertical takeoff and landing (eVTOL) technology for both commercial and military use. The primary mission for the company is to design and manufacture low-cost autonomous and quick eVTOL transportation for doctors and medical personnel, traveling from urban areas to Critical Access Hospitals in rural areas. In the future, the company plans to make aircraft for military use.
SpyDar participated in Phase I–IV of the National Institute Science and Technology (NIST) First Responder Competition in 2021. The company made it to the final fly off in May 2021 and was one of eight companies to participate in Phase IV. In addition, the company was invited to test the Group 1 & 2 UAVs from the NIST competition at the Naval Post Graduate Schools Joint Experimentation Exercise at Camp Roberts, California, USA in August of 2021.
SpyDar has also participated in the AFWERX High-Speed VTOL (HSVTOL) design competition, announced in June 2021, for a crewed aircraft which can travel at jet-like speeds in battle conditions, have long range capabilities, in-air refueling and have flexible payload capabilities. SpyDar worked with Grey Cloak Aerospace on the low observability of the vehicle design and with EpiSci to integrate their Tactical A.I. software program.
For the AFWERX competition, the company designed an aircraft using M-DAR technology which also reduces the radar signature, when compared to existing tilt-rotor aircraft. The stealthy design is accomplished by using ducted propellers, having no moving control surfaces at speeds below 172 mph (279 kp/h, 150 kt) and used a blended wing body design. In August 2021, SpyDar finished Phase IV of the AFWERX competition which took place in Las Vegas, Nevada, USA and was selected as one of 35 participants out of 218 applicants.
The Drakar is a hybrid-electric VTOL stealth military troop carrying clean-sheet concept design aircraft for infiltration and exfiltration objectives for the Special Forces. The aircraft has two pilots and carries 22 military personal. It has an estimated cruise speed of 450 mph (724 km/h) and a range of 1,036 m (1,667 km, 900 nautical miles). The aircraft is tailless with one main modern swept back stealth-type blended wing-body with retractable landing gear. The aircraft's empty weight is 50,000 lb (22,680 kg) and has a maximum payload of 8,000 lb (3,629 kg).
The stealth characteristics are spike and null variances by aligning all possible leading and trailing edges, surfaces, gaps and reflective angles toward a few common angles. This is something that can't be done with tilt-rotor designs. The Drakar was named after the multi-oared Viking raiding ships that were designed to navigate into narrow riverine environments and take their adversaries by surprise.
SpyDar Sensors has partnered with Gray Cloak Aerospace to design survivability into the Drakar from the start of the project by making the aircraft have multiple redunancies in its systems and by having mechanical simplicity. In designing the Drakar, the company has considered multi-spectral low-observability, electronic warfare, directed energy weapons and even cyber effects.
The goal of SpyDar is to provide the military with a less complex, more reliable, less costly, low maintenance aircraft than tilt-rotor aircraft provide. The company also predicts it can take its M-DAR proprietary propulsion system and make a highly survivable military stealth aircraft using one pilot and carrying 11 Special Forces personnel.
As the Drakar is a concept design aircraft, there is no estimated time frame for prototypes or production aircraft.
Specifications:
Aircraft type: Hybrid-electric VTOL stealth military Special Forces carrying concept design aircraft
Piloting: 2 pilots
Capacity: 22 passengers
Cruise speed: 450 mph (724 km/h)
Range: 1,036 m (1,667 km, 900 nautical miles)
Flight Time: To be determined
Cruise altitude: 10,000 ft (914 m)
Empty weight: 50,000 lb (22,680 kg)
Maximum payload: 8,000 lb (3,629 kg)
Propellers: 6 electric propellers, 2 mechanic lift fans
Electric Motors/Engines: 6 electric motors, 2 F-35 lift fan system and engines
Power source: Hybrid-electric
Fuselage: To be determined
Windows: Front tinted cockpit window, no windows for the passengers
Wings: 1 main low blended wing type-body
Tail: No tail
Landing gear: Retractable landing gear
Safety features: Distributed Electric Propulsion (DEP), provides safety through redundancy for its passengers and/or cargo. DEP means having multiple propellers (or ducted fans) and motors on the aircraft so if one or more propellers (ducted fans) or motors fail, the other working propellers (or ducted fans) and motors can safely land the aircraft. There are also redundancies in the sub-systems of the aircraft.
Resources: