EHang 184 (defunct)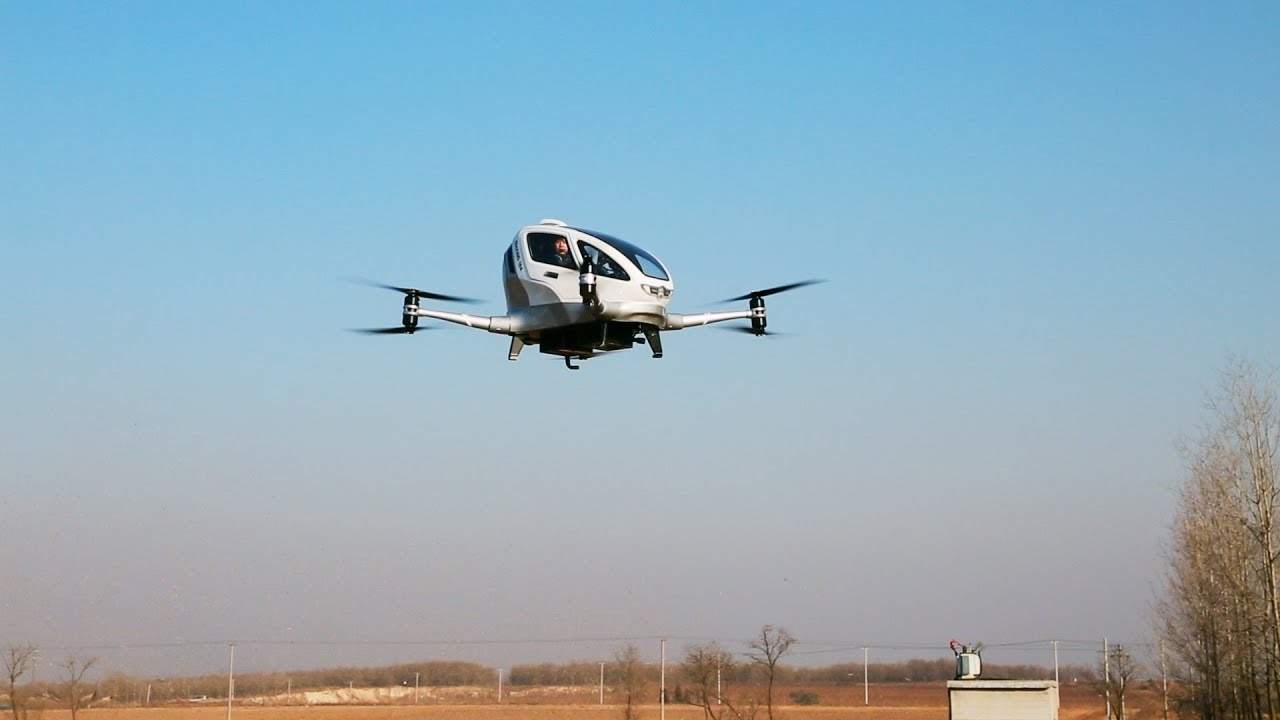 EHang 184
EHang
Guangzhou, China
www.ehang.com
EHang was founded in December 2014 by Huazhi Hu, Chairman and Chief Executive Officer and Derrick Yifang Xiong, Director and Chief Marketing Officer. EHang is an autonomous aerial vehicle technology platform company based in China and is pioneering the future of all-electric aerial transportation through multiple proprietary products and services. The designation of its EHang 184 single-seat eVTOL means "1 passenger, 8 propellers, 4 arms."
The EHang 184 Autonomous Aerial Vehicle ("AAV") was initiated by the founder and CEO, Mr. HU Huazhi; in late 2012, he started to design the initial verification model. Manned and unmanned flight testing has been conducted in China in 2015-2017, USA (Nevada) in 2016-2017 and UAE (Dubai), in 2017.
In a July 2017 interview for CNBC, EHang co-founder Derrick Xiong stated that "at this moment we are working closely with Dubai and we have actually, together with them, we have done numerous tests, internally. Also, we have basically done a lot of — many, many times — tests with a passenger on it, including the vice-mayor of Guangzhou City in China and also some governors from Dubai as well. We have done a lot of tests and we aim to do the very first public demo very soon this year."
In Feb. 2018, EHang unveiled that it had made a new version, apparently with two-seats named "EHang 216", that had twice as many arms. The company also reported that the "EHang 184 AAV achieves a series of manned flight tests with up to 40 persons," including the EHang CEO onboard.
It was reported in January 2020, that the EHang 184 was retired and replaced with the EHang 116. The two production models are the EHang 116 (1 passenger aircraft) and the EHang 216 (2 passenger aircraft).
Single-Seat EHang 184 Characteristics (Feb. 2017):
Fuselage length
13 ft
4 m
Overall height
4.6 ft
1.4 m
Wingspan
13 ft
4 m
Tip-to-tip distance
16.4 ft
5 m
Empty weight
573 lb
260 kg
Max gross takeoff wt
795 lb
360 kg
Useful load
220 lb
100 kg
Cruise speed
54 kt
100 km/h
Lift Propulsors
8 propellers
Motor output
8x 200 hp
8x 152 kW
Power type
electric/batteries
Passenger capacity
1
First Flight
2016
Company Insights:
Resources: